TAROM is in trouble
TAROM, the Romanian flag carrier ,will end up, by the end of 2019 with a 40 million Euro deficit (the amount of money a company has lost). The Romanian transport ministry will ask for 47 million Euros from Brussels, the headquarters of the European Union and a restructuring aid of 110 million Euros from the state budget. The airline has been in financial difficulty throughout the decade and had a negative profit of 37.7 million Euros in 2017 and 27.5 million Euros in 2018. If TAROM ceases operations this year, it will be the second flag carrier to have ceased operations this year, after Slovenia's Adria Airways. 16th December 2019
Solvay
Solvay is a Belgian advanced materials and chemical company based in Brussels that has made a new type of fuselage (the wide cylinder shaped part of a plane where humans sit, also the longest and deepest part of a plane) , called FusePly, that is made with covalently bonded structures, therefore eliminating the need for rivets, joints and bolts on an aircraft's fuselage. Solvay uses lightweight composite materials, that help to reduce a plane's CO2 emissions. FusePly is now commercially available. Instead of using bolts and joints, FusePly uses drilled holes and fasteners. FusePly uses adhesive bonding which is the complex process of joining two surfaces together, usually with glue, as glue can be very powerful, that can be applied on a large variety of different materials, including glass, rubber and even ceramic. FusePly is one of the first attempts to create a more ecological and economical outer fuselage, and it looks like a very promising start ! For more information about FusePly and other scientific discoveries, just click on this link https://solvay.com for more details. Thank you for reading this article. 11th of December 2019
Merry Christmas!
Astra Airlines suspends operations
Astra Airlines, a Greek airline based in Thessaloniki has suspended all operations. The airline is in financial difficulty and IATA has told all Greek ticket sellers to stop selling Astra Airlines flights to future holidaymakers and travellers. Greek travel agencies have stopped working with Astra Airlines altogether. Many Greek islands are going to suffer from the cancellation of Astra Airline's flights, due to the fact that no other airline gives them connections to the major Greek airports of Athens (the capital of Greece), and Thessaloniki. IATA has officially taken Astra Airlines out of the airline industry.25th November 2019
Play Airlines
WOW Air,an ultra-low cost Icelandic airline based in Reykjavik should probably relaunch in 2020 under the name of Play Airlines. WOW Air went bankrupt on the 28th of March 2019, leaving hundreds of passengers standed in Europe and in the USA. Arnar Mar Magnusson, a former WOW Air executive, has announced that he wishes to restart WOW Air under the name of Play. Play has not yet obtained its AOC (Air Operator's Certificate). Play must be less ambitious, if it does not want to enter into financial diffuculties. Therefore, it must concentrate more of its attention on European destinations at the beginning, and then, if there are no problems, launch Transatlantic destinations.Play will hopefully be a nice addition to the recently weak and suffering European airline industry. 14th of November 2019
Isla Air Express
Spain will soon have a new airline. Isla Air Express, based in Palma de Mallorca, will soon start flying between the Balearic Islands . One of them, is Formentera, the smallest and southernmost inhabited island in the Balearics. Isla Air Express will also fly to the major Spanish airports of Valencia and Alicante, on the eastern coast of Spain, from the islands of Ibiza, Palma and Formentera. This new airline will be a nice addition to the growing Spanish airline industry and will hopefully take some of the big airlines business, so as to make a more equal market share, between big and small airlines. 8th November 2019
Is this year special in aviation ?
2019 has been a very interesting one in aviation, due to the amount of airline bankruptcies, in quantity and in size, and that the airlines that have gone bankrupt this year are unique in comparison to those of 2018,2017,going back to the financial crisis of 2008.This year, we have lost a lot of big airlines, such as Thomas Cook (please read my previous article for more details about that airline),Germania, FlyBmi and Avianca Brazil and Argentina. In 2018, we lost more airlines, but smaller ones, such as Primera Airlines (based in Latvia and Denmark), ASL Switzerland and NextJet (based in Sweden).Why is this the case? Last year, 2018, was the elimination process for the small and helpless European carriers. There are numerous reasons why, but here I am only going to write about the simple ones : 1. The European population is entering a stage of poverty. 2. Many European currencies are being devalued, leading to the change of European currencies into other currencies. 3. Fuel prices are rising rapidly. 4.Due to the fact that, in general, Europe is developing at a slow rate (in comparison to Asia) and that the population has no more money to spend on holidays. This year, as we can see with Thomas Cook, not even the big airlines or travel agencies can survive. I know its only one airline, but still Thomas Cook was Europe's fourth biggest airline consortium after Ryanair, Easyjet and TUI. Most people have probably forgotten about it now, but WOW Air (an ultra-low cost airline based in Iceland), who ceased operations a few months ago, was a very important and vital airline. It had Transatlantic destinations ! I think, dear readers, that the European aviation industry is entering a DARK age. 30th October 2019
Dear Aeronews24 readers,
I have not been able to write any articles for over a month now due to the fact that I am occupied doing other things during most of the time. I will, as I have said many times before, continue to write articles, as I cannot possibly let you down, my faithful readers. I love writing articles for Aeronews24 and I think about it every day, even when I can't. If you have any ideas to give me about an article I could write, especially on the Space page, please just comment on any page of the website and I will start typing your wish as soon as I can possibly do so. McCloud, a determined aviation blogger.26th October 2019
Thomas Cook has ceased operations
Thomas Cook Airlines,based in Manchester,has ceased operations today,leave more than 150'000 UK holidaymakers stranded abroad,and 600'000 passengers in total (including subsidaries in Mallorca,Germany and Scandinavia).Condor,its German sister company,remains unaffected as the German government is loaning them some money.Thomas Cook Airlines was founded in 2003 through numerous amounts of mergers.To simplify its long history,JMC airlines,which was created in 2000 was rebranded as Thomas Cook Airlines in 2003.Thomas Cook Airlines then merged in 2007 with My Travel Group (another package holiday company) to form the Thomas Cook Group.This group contained Thomas Cook Airlines,its subsidaries Thomas Cook Belgium (founded in 2002 and shut down in 2017,its planes given to Brussels Airlines and to VLM airlines,who ceased operations last year),Thomas Cook Balearics (founded in 2017 and bust today) and Thomas Cook Scandinavia (founded in 2008 and also bust today).Its bankruptcy has destroyed many holidaymakers holidays.The reason for its bankruptcy is due to the fact that the airline could not find 200 million pounds to pay its plane lessors.The airline now succeeds Monarch in the largest British airline/charter airline to have ever ceased operations. 23rd September 2019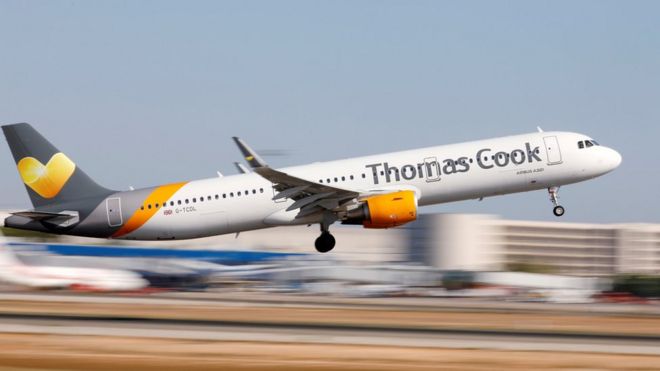 Alicante flight cancellations
Due to bad weather, many Jet2,Vueling,Easyjet and Ryanair flights to Alicante Airport on Thursday evening were diverted to nearby airports,especially to Valencia (to the north of Alicante) and to Barcelona (the second largest Spanish city and the biggest in Catalonia).On Friday,flights to Mallorca (the biggest island in the Baelerics,Spain) were delayed between 9 and 11 am,whilst nearby coastal airports Murcia and Almeria were closed down during this small but deadly period of bad weather.Of course,there were replacement bus services to bring passengers to unaffected airports, but many passengers were angry and annoyed,as their holidays or honeymoons had been ruined.The majority of flights were from the UK,ranging from Belfast to Liverpool and to Luton.Most problems to do with the weather in eastern Spain have been resolved now,and most flights can take place now. I have not been writing recently,but I have written a big article about Otto Lilienthal on the Pilots page,so please read it.15th September 2019
Dear Aeronews24 readers,
I have decides to get rid of the Pilot Schools and Jet Fuel page.They will be replaced by a page about Famous Pilots titled Pilots and a page about Missions to the Moon titled Space.I hope that you will enjoy reading about theses two new subjects and not miss the old pages too much.
McCloud,your witty but serious aeroblogger.
Boeing 777 incident
A Chinese Eastern Airlines Boeing 777-200ER flight from New York John.F Kennedy Airport to Shanghai Pudong International Airport on the 12th of August was forced to return to New York JFK Airport due to the fact that one of the spoilers on the left wing was detached.The spoiler is the part of the wing, which reduces lift on the plane.(lift is what makes a plane or any flying machine move upwards) The plane landed safely.I have not been writing many articles this past week but I will continue to write as often as possible. 14th August 2019
Airbus A320neo problems
The Airbus A320neo has been experiencing engine problems.It uses the same engines as the Boeing 737 MAX (see article titled "Boeing 737 MAX problems" for more details about the Boeing 737 MAX),the Leap 1-b and the Leap 1-a.These engines are susceptible to a buildup of carbon.When the fuel evaporates,some of the deposits obstruct the nozzles (which is the part of the engine that transforms gas into the propelling force of the jet plane).The obstruction of the nozzles causes an uneven temperature flow in the combustion chamber (the place in the engine where fuel and air are mixed together to propel the plane) which cause hotspots (overheating of the engine),that are the cause of engine failure.This is not the only problem on the "Hey!320 new problem!".The A320neo has the tendency to pitch.It is probably due to the failure of the computer systems in charge of the ailerons and the elevators.Its brother,the A321neo has the same problem.This is what happens when everything becomes digital!3rd August 2019
Air France drops Airbus A380
Air France has announced that they have the intention to retire all their Airbus A380's by 2022.Air France originally had 10 of the plane type but now it only has seven.The A380 has proved, as well as the Boeing 747, that the age of jumbo jets is coming to an end.High fuel costs and high maintenance costs are mainly the cause of the retirement of the A380 but also the fact that one floor long-haul planes such as the Airbus 350XWB,the Boeing 787 Dreamliner and the Airbus A330neo are meeting airlines' demands.Not only are they cheaper to operate,but they are more fuel efficient ; for example the Airbus A330neo (neo stands for new engine option), has a 14% better fuel burn per seat than the Boeing 767(not the Boeing 787 Dreamliner) and the Airbus A330ceo (which stands for current engine option).Air France has also ordered the new Airbus A220 (see article titled "Airbus A220" for more details about the plane model) to replace its current A319's and A318's as it is more fuel efficient (thanks too its PW1000G engines) ,more comfortable and is very safe.These new planes are all signs that jumbo jets are no longer all the craze that they used to be and that they are also no longer what airlines need and want.The fact that jumbo jets are slowly dying out is also a sign that people don't have the money to go on long flights. Airlines are in desperate need for planes that are more fuel efficient and cheaper to maintain but that are as comfortable and spacious as the Airbus A380.But theses new planes are having problems,problems that could destroy many plane manufacturing companies.I will write an article about these problems in two days time. 1st August 2019
SU-57 production begins
Sukhoi,a Russian company that produces fighter jets and passenger planes has started the serial production of the SU-57,its latest fighter jet.A deal was signed in late June between the Defence Ministry of Russia and Sukhoi for 76 examples of the fighter jet.The first plane should be in service with the Russian Army by the end of 2019.Russian president Vladimir Putin said,during a meeting with industry representatives and defence chiefs,that the Russian air force needed three entire regiments of the fighter jet by 2028.Russia is gaining a much bigger importance in the aviation industry,as it has now delivered 148 of its short-haul passenger plane,the Sukhoi Superjet 100 and they are producing the Irkut MC 21,a middle-haul twinjet passenger plane that has already received 175 firm orders.So don't undermine Russia's importance in the aviation industry even though Airbus is getting a lot of orders for its new A320neo family and the A350XWB,its new long haul "Dreamliner".30th July 2019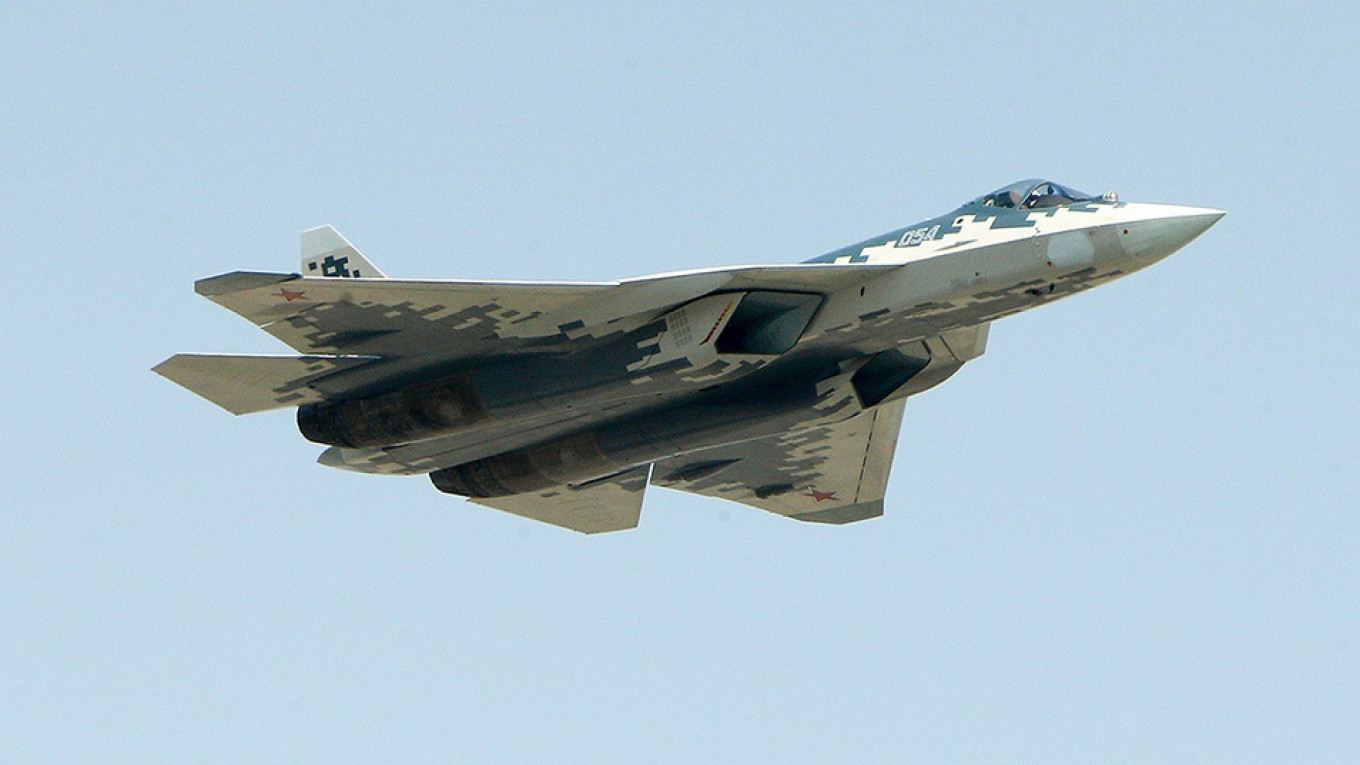 Genghis Khan Airlines
Genghis Khan Airlines,based in Hohhot,northern China,has started operations today.It has recieved two Comac ARJ21's and will be operating at least 25 of the model by 2024 (see article named China in the Airline industry for more details about the plane model).This year has been very low on start-ups but fortunately a few are beginning to appear now.Genghis Khan Airlines looks promising,as do many new airlines in Asia such as Longjiang Airlines,based in Harbin,northeastern China,Lanmei Airlines,a chinese-owned low-cost airline based at Phnom Penh International Airport in Cambodia and AirAsia Japan,subsidary of Air Asia,the biggest low-cost and budget-airline in Asia.But,even though Asia is sprouting up many new airlines, it has also lost a few in the past year ,especially in Myanmar (due to over-expansion of the market), in Thailand and in South Korea.In total there were eight airlines from those countries that ceased operations this year and last year,which is,all things considered,quite a big loss for Asia,especially as the two airlines from South Korea had only started in 2018.This shows that even though there are many new airlines in Asia,a lot of them will cease operations very quickly.All these new changes are quite exciting,but don't be fooled by airlines that look promising but go bankrupt in a nanosecond,even though I'm sure Genghis Khan Airlines will be a great success.28th July 2019
Berlin Brandenburg Airport
Berlin Brandenburg airport is to open in October 2020.Originally scheduled to open in 2011,there have been many delays in its construction due to planning and management problems.It is expected to be the third largest airport in Germany.Its original aim was to replace Berlin Tegel airport and Schoenfeld airport,the secondary airport in Berlin after Tegel.But now,Berlin Brandenburg airport will only replace Tegel as the amount of passengers is generally rising at Schoenfeld (statistics not accurate though,as the amount of passengers at Schoenfeld have actually gone down by 1.1% ).Part of Schoenefeld's infrastructure will be incorporated into Berlin Brandenburg.A lot of Schoenefeld's passengers come from carriers in Eastern Europe and Western Asia,who are searching for work in Germany.Carriers and airlines include Corendon airlines,a Turkish charter airline with a subsidary in Malta,that flies alot to Germany and Sweden,Pegasus airlines,another massive Turkish airline,Aeroflot,the Russian flag carrier and even Bulgarian Air Charter,which flies from Burgas and Varna (Bulgarian Air Charter has nothing to do with Bulgaria Air,the flag carrier of Bulgaria).Berlin has had a long history with aiports,from Tempelhof aiport,a major German WW2 base all the way to Brandenburg.This airport is one of the few airports that is being constructed in Europe with most now in China.China is creating alot of military airfields which will prove very interesting in the future.27th July 2019
Dear Aeronews24 readers,
I have not been writing many articles recently as there has not been alot going on in the aviation industry.But this does NOT mean that I am going to stop writing articles.I will continue to write about interesting news because I love it,you love it and all aerogeeks love it.So continue to read and expand your knowledge about the Aeroworld.
McCloud,your fun loving aeronews24 journalist.
The end of Joon
Joon,the low cost subsidary of Air France has ceased operations yesterday.Joon was created for the young crowd of people who are searching for low fares.Intended for short flights,Joon obviously wasn't what people were looking for mainly because they didn't fly to many places in Italy and Spain which would have been the ideal thing to do as these two countries are very popoular amongst tourists and families going on holiday.Their destinations were too varied,with one in Italy, one in Spain ,one in Iran etc.I think that they expanded too much when they should have tried to concentrate themselves on central europe.We have seen recently the failures of Primera air,Germania,Joon,Monarch and many low cost carriers.The main reasons for this are the amount of competition,the fact that making a low cost airline is not very money making,and funnily enough chartering.Charter airlines seem to be having a little plunge for the moment and the wonderful excuse that is the cause of such extravagant misery is the European financial crisis that is secretly there without anybody knowing about it.Well aerogeeks,Joon finished in June (no surprise,hahaha) and I will try to continue to write more because I know you love it. 28th June 2018
Extinguishing problems 787
The Boeing 787 has recently been having problems with its fire extinguishing system.High temperatures could lock the switch that turns on the extinguishing system.A pilot has said that in the case of a burning engine on a trans-atlantic flight and if there were to be a problem with the switch (it cannot get out of the locked position),the wing would be burning for three hours before the plane could land safely.The FAA said that plane would'nt need to be grounded but would need to pass a check on the system once every month minimum.The 787 has experienced several problems before,including several fires thanks to leaking batteries.The introduction date of this plane has also been delayed several times.Once,a 787 made a flight on All Nippon Airways using biofuel from cooking oil !
Amsterdam Schipol new chat
Amsterdam Schipol airports has a new communication channel with passengers.They have introduced new screens that give you information about your flight,the airport map and even gives you the replies to questions that are asked quite often.Passengers also have the possibilty to make a video call to a staff member.A survey has announced that 95 % of passengers are satisfied.This shows that life in airports is slowly changing and that technology is being upgraded all the time so that there can be less employees.This marks a sad moment in aviation,as now the role of airport staff is diminishing very quickly.
CHair
Switzerland has a new airline.CHair,formerly called Germania Flug has started operations.The new name reflects the fact that the airline is focused on the Swiss market.Germania Flug had been undergoing some changes recently.CHair is a new design,has a new booking system and has modified Germania Flug's bagagge tariff.This rebirth is very exciting,especially after the recent closure of SkyWork Airlines,ASL airlines Switzerland,Darwin air and Belair.This year has been a bit of a blank year in terms of start ups with Great Dane airlines and low cost Fly Arystan being the only major start ups.Fly Arystan is a wholly owned subsidary of Air Astana,the flag carrier of Kazakstan.Fly Arystan is a new major low cost airline for the Caucasus and Central Asia.On the other hand,Ryanair continues its massive expansion by renaming Ryanair Sun its Polish charter subsidary into Buzz.Ryanair also plans to open Malta air which is a joint venture between the government of Malta and Ryanair.So good luck to these new,hopeful airlines!June 2019 PS:Sorry for the lack of articles recently
Airbus A220
This plane is a dream come true.Having been on it myself I know that it is comfortable,functions well and is very safe.Originaly built by Bomardier Aerospace(Canada), it is Airbus's new star plane as it cruises the skies with Swiss,Air Baltic,Korean Air,Delta and Air Tanzania.This plane competes with the Boeing 737-Max-7 and the Embraer E-2 jet.It started service with Swiss in October 2016 and in December with Air Baltic.The customer feedback from Swiss was very positive and Air Baltic expressed its pleasure for the low noise level which was a constant problem on their former B-737-300's.The major problem with the plane was the fact that its PW1500G took a long time to start up.The fuel consumption of the plane is 400 litres per hour less than the 737-700.The flying machine is much cheaper to fly than Swiss's Avro RJ 100 and it burns 1-3 % less fuel than what was thought to be the case.The A220-300 (the larger version) burns 21% less fuel than Airbus's former short distance hero,the A319.In late 2017,Airbus acquired a 50.01% stake in the project.Airbus,being much better organised in terms of personnel,mechanics and facilities would help the canadian company to not waste too much money.But Airbus,who,having a much bigger market share compared to Bombardier started to a majority stake in the project and took over the project.Now the Airbus A220 has more than 500 orders and there are sure to be many more.May 2019
Problems with new planes
This is starting to get wierd and to freak me out.Aeroflot's Sukhoi Superjet 100 bursts into flames killing 41 people and Boeing's 737MAX plummets vertically downwards killing more than 150 people.Are new planes really these pieces of junk that aircraft manufacturers are making as a last financial resort?Are these new engines big failures that kill hundreds of people?Make sure that you go on a plane that is reliable and has a good record so as not to die like so many.May 2019
Thai flights to Pakistan cancelled
Thai airways is extending the cancellation of its flights from Bangkok to Lahore and Islamabad.The cancellations will carry on until the 15th of May.Thai has issued a ticket change waiver for those who will reroute their flights to Karachi. Every day there is one flight Bangkok-Karachi departing at 7:01 and arriving at 11:20 local time,direct and a flight Karachi-Bangkok that departs at 12:30 local time and arriving at 22:05.The reason for the cancellations is due to a partial closure of pakistani airspace.There are also two more flights via Karachi,one that goes Bangkok-Karachi-Muscat(capital of Oman) and the other that goes Muscat-Karachi-Bangkok.The first departs from Bangkok at 14:10 hours arriving in Karachi at 19:00 local time and finishing at Muscat at 20:50 local time.The second departs from Muscat at 04:15 hours local time arrives in Karachi at 06:50 local time and arrives in Bangkok at 17.40 hours.Do not forget to check up the time of all three cities and convert it as it can be confusing when you are dealing with alot of time zones.April 30
British Airways:New lounge at JFK
British Airways is opening a new club lounge at New York JFK airport,completing a 50 million pound investment.The lounge is spread out across 22,000 square feet and includes a seating area,an enterainment room and a reopened spa.The lounge also offers a brasserie style dining room.There shall also be a granite called Quaich bar, in partnership with the Quaich bar in Scotland.A bartender will be there to serve whisky,wine and cocktail at peak times.British Airways has also opened new lounges in Aberdeen and Rome recently.The British flag carrier opened a first lounge at JFK in October,last year.The first lounge is for first class customers.Quite special:in the club lounge at JFK there will also be a craft beer room with a specific "British Airways beer" called Speedbird 100.April 29

Air France : New winter schedule
Air France has a new winter schedule.The french company will start to offer more flights to Washington D.C,Naples,Santiago de Chile,Ljubliana and Marrakech.Air France will also reintagrate its subsidary Joon in June this year and will rebrand its HOP flights, (Hop flies mainly in France and in Europe) to Air France HOP.April 29
Jet airways:A big failure
Jet airways,based in Mumbai,India has suspended operations temporarily.In October 2017 the airline was the second biggest in India and had a 17.8 % market share.The airline,who started operations in 1993 has over 100 planes and is ordering more such as the disasterous Boeing 737 MAXifailure.On the 12th of December 2001 a couple of Indian intelligence agencies reported that Jet Airways was involved with some big criminals of the Indian underworld.In November 2018 Jet Airways had a negative financial outlook.In March a quarter of their planes were grounded because of unpaid lease rates.The chairman and his wife left the company which made many companies want to invest in the airline.In early april the Indian oil corporation stopped supplying them with oil.Domestic SBI (State bank of India) led lenders decided to provide the airline with money.On the 17th of april Jet Airways temporary suspended operations beacause the lenders rejected to giving them money.The next day Jet airways flew their last flight.A big airline is gone from the airline industry and as it always is,it is tough for the passengers,the flight attendants(who need their salary to be paid) and for the airline industry.April 2019
Service on the plane
Service on many airlines is bad and it is a constant problem for commuters and regular passengers.Many passengers want to be able to have a nice snack included with the price of the flight.The problem is the flight attendants and the food.When people go on flights they want to be served by charming,courteous men and women who are happy to do their job.Not by raging,miserable,sad and tormented frogs who are depressed because their brand new car did not arrive on time.When I go onboard a plane (I do not fly low cost) ,I expect to get a drink and a sandwich for free because I've already paid for the flight.Quite often I don't get anything,unless I want to pay four quid for a premade linze törtli that is inedible and is double the price of what it should be.A sandwich is fine for me,as long as it has been prepared by the staff and not by the General Pesticides association,as it is not only gross but also life endangering.When the staff make you something it shows gratitude for flying on their airline.Now airlines are like:"Sit down,stay put and give us money".This gives many passengers a bad impression about the airline.But,on the other hand, there are people who fly on low cost airlines who do not care what they eat or if they eat it,only about how quickly they arrive at their destinaation.There is no problem with this.The fact that there are many flight attendants who don't make food is quite sad as it has always been a tradition on most airlines to give people a little amuse bouche.On low cost airlines,the certainty that there is no food on board also means less money and not only for the flight attendants but also for the transporters who transport food from Heaven to Hell.People can bring their own food as they may prefer it to plane food.If flight attendants behave nicely,dress nicely and have a good attitude to work,an airline may prosper.But if an airline has a reputation for having maniacl and angry flight attendants their business could be in great danger.Of course there is the aspect of the age of the personnel as many people want to be served by young pretty/handsome stewards or stewardesses instead of an old,ugly grizzly bear.Many people have specific diets which makes it difficult for airlines to please everybody as there are vegans and gluten free customers who rage about not having their way.The retail companies may get less money but they already have enough I think. Well fellow aviatiors … do what you want but learn of the consequences.April 2019
Privacy invading security
When I go to the airport I get checked when I pass the machine after putting my affairs in the basket on the check belt.The machine does a random check of people to see if there is a gang of people who are going to do BAD,HORRIBLE,MEAN things.OMG!What a big danger!As if somebody is really going to carry a knife or a gun on the plane.No.The reason why the airport authorities do this is to get us used to the "NORMAL" checking of what you do every minute of your life,everything you eat,everything you buy,everything you've said.Our poor youngsters and juniors are going to have to put up with this tirade of nonstop surveillance.Why check somebody who is young,innocent,normal and nice?Why make their lives a complete misery by checking them every time they want to fly?I'm sure that many young people get scared by this and are very bothered by the cruel checking.After the machine beeps, they scan me with some type of magnetic crowbar to see if I am a potential danger to the peace onboard. There is for example,at London City when you go to the left section of the security check a very disturbing machine that closes its doors scans you and reopens.What nobody tells you is that these machines give out a dangerous type of radiation that is a health hazard.When you're at City go to the right so as not to go in this deadly machine.But,not all airports are like City and Geneva.Heathrow is nice,calm and the staff are very kind.The world is changing and the reactions of the public as well.Could this be the beginning of a new era of terror,horrifying acts and death?Be creful fellow,aviation specialists and fellow travellers.The world is unpredictable.April 2019
Wow!It's another one
Wow air based in Iceland is the latest airline to cease operations.It went bankrupt on the 28 march 2019.Wow air had been experiencing many fainancial problems and had started to close many destinations in the US at the end of 2018.Many regional airlines have ceased operations recently which is starting to worry me greatly.I have not been wowed by this airline ceasing operations.Because of the amount of destinations that it was getting rid of,I knew that it was going to cease operations.Wow air wanted to be bought by Icelandair because of its financial situation.Sadly,Icelandair pulled out of the deal.Europe better pick up their pace or their airline industry may start to emplode.March 2019
Unmanned aircraft
Personally,I would never fly in one of those remote controlled monsters.I like the feeling of having the pilot on board instead of being light years away in another galaxy.But unmanned aircraft may be the way of the future.The latest model of of unmanned aircraft is the Kratos XQ-58 Valkyrie.It is an unmanned combat air vehicle which is worrying news for fighter jet pilots as their jobs could be in danger.Unmanned aircraft can also be used for surveillance and research.All they've got to do is take the picture and send it back to home.These new planes are cheap,have no engines and can do just as many things as a normal fighter jet and maybe even more.The role of the Kratos XQ-58 Valkyrie is to escort the Unites States air force F-22 Raptor's and F-35 Lockheed Martin Lightning II.The Kratos XQ-58,like most modern US.Air force planes ,uses stealth technology,which makes it difficult to detect.The designers of early stealth planes decided to make stealth aircraft in a particular shape,so as to redirect electromagnetic waves.Unmanned aircraft are very good at being discreet,which means that smuggling people on board is no problem.Many countries are now producing unmanned aircraft,such as the USA:Kratos Valkyrie,Israel:A-10PCAS and Western Europe:Dassault nEUROn.For now unmanned aerial vehicles may only be able to transport bombs and work for surveillance and anti cyber crime companies,but soon enough they'll be able to transport people.It might be difficult to persuade people but it'll be possible.What's for sure is that unmanned aerial vehicles are going to change aviation for ever.Many pilots will lose their jobs.Many people will have their lives in control of people they can't see or hear.People that may or may not have the intention of getting rid of us.For the moment I'm happy with normal planes.March 2019
The Leaders of Europe
IAG,Lufthansa,Ryanair,TUI,Thomas Cook,Wizz air.Nobody can stand in their way.Their power in the European aviation market is massive,so massive that noboby can compete against them.In Europe the airline industry is differenciated between minor charter airlines,ACMI's and the big groups.The lack of small scheduled airlines is beginning to worry everybody,as we can see with the recent demises of :Small Planet airlines,Germania,Fly bmi,Sky Work,Next Jet,VLM airlines and many more.Because of the lack of competition, the biggies can now take over Europe .Ryanair,for example is a popular and big airline that flies absolutely everywhere in Europe and is low cost.How can anybody beat that?Lufthansa is reliable,safe and is one of the leading aviation groups in the world.It is becoming pretty much impossible to make a small,normal airline that flies to a couple of destinations.Of course,there are the little charter airlines,but they barely have any planes and they don't fly to the right destinations.Anyway,the battlefield that Europe once was in the aero world,has now turned into space without asteroid belts.March 2019
Boeing 737 MAX problems.
The Boeing 737 MAX is a new plane which was introduced in May 2017 with Malindo air.But since then there have been two very significant crashes,one with Lion air in 2018 and one with Ethiopian airlines this month.CFM International ,a joint venture between GE Aviation and Safran Aircraft engines has told Boeing that there may be a problem with low pressure turbine discs in the plane's LEAP engines.LEAP-1b engines are very new,which may be one of the reasons why the engines do not function very well unlike Roll's -Royce and Pratt and Whitney.Because CFM International is the company that makes the engines,they are possibly the ones to blame.The engines were intended to compete with the P and W 1000G engines.China,Indonesia and many other countries in Asia have banned the Boeing-737 MAX-8 from use.This is quite shocking because many airlines have ordered the Boeing-737 MAX and this means that they are going to have to be very careful to check the planes well.Viet Jet has ordered 100 Boeing 737-MAX's and this is a big let down for them and many other airlines.Not to mention the price of the planes as well, which is enormous.Boeing got murdered in the stock exchange when the Ethiopian crash happened.Boeing is going to have watch it.The situation is serious,as now Boeing's sales may start plunging.For the moment,their reputation is bad which may to be to the advantage of Embraer and Airbus.Whatever happens guys,just don't get on a Boeing 737-MAX.Your lives may be in danger!Here is a video about the Ethiopian airlines crash:https://youtu.be/mbWc3WS36PM March 2019
North africa in aviation.
North africa is a big part of the aviation market,bigger than most people think.They have air Arabia,Tunis air,Nile air and many other medium or big sized airlines. North africa is a filled market and it is a huge part of the petrol and oil distribution and selling services.For example,Petroleum air services in Egypt provides oil industry support services and has a big fleet of helicopters.North africa is close to Spain and the rest of Europe which makes it very popular for tourists from southern Europe.Unlike the rest of Africa,North Africa is very developped in the aviation industry and has many airports and airlines that are based there and that fly there.The flag carriers of these countries fly to many destinations and have been around for just as long as the European flag carriers.North Africa is also big in the smaller sector with airlines such as Casa air Services that mainly fly in the country and have a couple destinations abroad.This shows that North Africa is a big part of the aviation industry.March 2019
Which plane is the best ?
The choice of plane for your airline is probably one of the most difficult decisions that you have to make .You have to use a plane that has been recently created or is still in production.For example you can't just say,I want to buy a Boeing 707,a Boeing 720 or an Airbus A310.These planes are not in production anymore and there are very few of them that are left on this planet.You have to choose the plane that will be right for your business model.So if you want to make a small commercial airline that only does a couple of routes don't buy an Embraer E-jet or an Airbus A320-neo.These planes will be too expensive for you and you may not have the money to pay to fuel them.Maybe a Cessna Caravan or a Beechcraft 1900 might be better for you.There are quite a few companies who make these small planes,such as:Cessna,Piper,Beechcraft ,Bombardier and Xian.If you want to make make a bigger airline that serves between 25 an 40 destinstions maybe a Bombardier CRJ 900 or an Embraer ERJ145 will do the trick.For bigger airlines there is a bigger selection.For freight airlines the Boeing 767 is a wonder and big companies such as UPS use it.There is also the Boeing 747-8 freighter which is massive.If you want to transport things such as helicopters the Airbus Beluga and Beluga XL are possibly what you want.Make sure that the plane you buy is not too polluting otherwise there might be some trouble.Also think about the personality of the plane you want to buy and if it suites your business.Make sure the plane you ld like is comfortable and not noisy so as to not scare away potental passengers.And last but not least make sure YOU like the plane.March 2019
South America in aviation
South america is a very interesting part of aviation because it has so many airlines that are starting,restarting and failing.I think that the two most interesting countries are Venezuela and Brazil because in Venezuela ,airlines are always restarting and that makes them unpredictable and in Brazil the country is huge which makes the airline competition massive.The airlines in Brazil and Venezuela are not massive but they are very good at doing well in a specific region of their country.Alot of airlines in South america do not fly abroad because it is too expensive and too complicated for their tiny fleets.Part of the problem with south america is that there are loads of airlines that cease operations which makes the market unpredictable and tough to get into .Many south american airlines have been around for a long time which makes the industry not very active. Alot of airlines go in and most of them go out.Nonetheless south america remains a very interesting interesting part of the aviation industry and I can't explain it all.Feb 2019
The future of planes
Different types of planes are coming and going and every plane has its cycle.But now,planes are starting to become crazy.The technology is so advanced that someone who was part of a plane production team 10 years ago could not do the job anymore.But it is not only that.New sorts of planes are coming out for example:Embraer E-jet-E2,Airbus A330neo,Boeing777x,etc.Planes are becoming faster,more reliable,more comfortable and safer.Many airline manufacturers are already starting to develop hybrid planes and the majority are cutting down on the fuel.But with plane technology advancing at such a rate will planes even ressemble what they look like now?Maybe they will be massive and have arcades,gaming centres,burger joints and kiosks.Maybe they will be luxurious and have a hundred 2 bedroom rooms.Whatever happens,the future of planes is unknown and not only that,it is excititing.Feb 2019
Ciao flybmi
Flybmi is the latest bankruptcy victim.It had 24 destinations and was a moderately successful airline.But,like many British airlines of the past few years,it couldn't make it.The British airline industry is a dying one.Airlines like Monarch,Cello Aviation,flybmi and others just could not withstand the costs,the competition and the lack of customers.Even big airlines have prooved to be unsuccessful.The fuel prices,the devaluing of many european currencies have had many effects on the airline industry now.A couple of years ago people had a big selection of airlines to choose from.Now,zilch.Feb 2019
Sao Paulo helicopter crash
Our latest crash in aviation is a Bell 206B helicopter that was trying to land on the Rodoanel Mario Covas highway but crashed due to an unspecified malfunction.The two occupants of the helicopter,the pilot and the passenger,were both killed.The passenger,a journalist from Rede Bandeirantes was on his way to the head office of its Sao Paulo broadcaster.The helicopter crashed near kilometer 8 of the highway after trying to make an emergency landing.It collided with a semi-truck who couldn't brake.Result:The helicopter broke into flames and exploded.The owner of the helicopter,RQ serviços aéreos,did not not dispose of an air taxi licence,therefore not having the right to transport people.RQ serviços aéreeos got fined eight thousand Brazilian Real.The pilot was one of the owners of the company operating the aircraft.Here is a video about this crash:https://youtu.be/qlf-Ciw8Alk Feb 2019
Nairobi ground collision
At Nairobi airport in Kenya two Embraer ERJ-190's collided on the ground.One Embraer was parked whilst the other one jumped off its chocks.The crew of the moving plane tried to avoid hitting the hangar walls and did so only to crash into the parked one.The two planes both received major damage.This collision shows that even when on the ground the dangers are not over.Many examples of this happen every year and this is not the only type of accident involving two planes.Air traffic controllers have a huge responsability,so when they mess up and there are loads of casualties,they get the blame.This case,fortunately had nothing to do with the air traffic controllers.Being an air traffic controller is a tough job because they have to time things extremely precisely.It can be with a difference of a couple seconds, that two planes avoid crashing into each other,on ground or in the air.Feb 2019
China in the airline industry
Through the recent years we have seen China rise up the rankings in terms of new airports and plane manufacturers.There is a reason for this.China is the new force of power in the aviation industry.China is not only making new public airports,but new military and private airports.Their new airports are not being built in one part of China but in several.China is also making loads of new planes.The companies Xian and Comac are building new planes and selling them abroad.For example Smile air in Ghana is ordering 60 new Xian MA 600 planes.The Comac C919 is to be sold to GECAS who would like 20 planes.Comac also plans to launch a new jet airliner in 2026 in partnership with the UAC, a russian aerospace and defence company.This plane will carry the name of CRAIC CR 929 . Now many airline manufacturers are forming new bonds with other airline manufacturers to make new,better projects that more money can be put into.For example,Bombardier and Comac are working together on the C919 project.Thank you for reading this article and happy tenth article!Here is a video about the Comac C919 https://youtu.be/H5xu0F3JFDk Feb 2019
Ciampino airport bombs
Three second world war bombs were discovered at Ciampino airport in Rome.The airport evacuated the terminal buildings and the aircraft to let the bomb removers work on removing the bombs.This affair is very similar to the one at London City airport in February 2018,when an unexploded bomb was found in the river Thames near the runway.This cancelled all flights and 16'000 passengers could not get on their flight.There are probably many more unexploded bombs nearby airports because they were very important targets for the bombers.Let's hope the world will be prepared for more shocks like these.Here is a video about these bombs: https://youtu.be/g2tx_a3oGcA Feb 2019
Germania failure
This is our latest airline failure.Germania was a large airline with many destinations in Europe that you would expect to have enough money to survive.But no.Why does this keep happening?Many airlines go bankrupt.Bankruptcy is when when a company or person cannot repay debts to creditors.Many airlines get into debt due to high maintenance costs,functional problems and not enough customers.So,when it comes time to repay it they can't.On top of it they have all the the staff to pay.Germania just couldn't pay their salaries and said that there would be a delay to when they would recieve their money.So…Surprise!Surprise!They ceased operations.Just make sure it doesn't happen to you or your company.Feb 2019
Can flying be annoying?
Flying can be very annoying at times.Especially on long flights such as Europe to Australia direct,without a stop at Dubai or in Malaysia.The best thing to do on a long haul flight is to occupy yourself with books,videos,games and the Duty free magazine.But alot of the time you just want to get up and put down your foot on planet earth.That is not possible.Meditating,relaxing,sleeping and of course "eating" can be very useful to put yourself at ease.When meditating,think about earth and all its beauties.It may help you to enjoy your flight much more. On short haul flights look outside at the sky and try to spot the green of the world or if your closer the houses and villages.And if you can't see anything look at the colour of the sky or the sunset at night.And if you still don't feel at ease,recreate earth in your mind .Feb 2019
Who is the new king of the market?
Low cost carriers and flag carriers are the current kings of the market.If that were to change the world would change with it.But now people are starting to ask themselves: who are the new kings of the airline market?Even really strong and powerful private airlines like Air Berlin and Primera air have failed.And considering the devaluing of many currencies across the world even big flag carriers are going to start to fail.So I leave it to you guys.Who is the new king of the market?Jan 2019
New Istanbul Airport
In our growing world new airports are needed all the time.Istanbul Ataturk is an old airport that is not safe anymore and it needs to be replaced.Every year, loads of new airports are created to feed our growing world.China is the shocking one.They create tens of airports per year and these airports are not only public airports but military and private ones.They are even creating bases abroad!But let's get to the point guys.Flying is a fairly new method of travel and it is the quickest and most reliable one.People need airports that are as close as possible to where they go.China is not the only one cramming the world with new airports.Berlin is going to repalce Tegel airport by Brandenburg airport.Many airports need to be replaced by new one as they are getting too old.So long live the new airports and may they bring success to the world!Here is a video about New Istanbul Airport:https://youtu.be/VANpCfVL6_Y Jan 2019
Piper Malibu Disappearance
The Piper Malibu disappearance is a very interesting case.The plane was reported missing of Alderney,an island in the the Channel islands.The plane departed from Nantes airport in France at 7:15 Greenwich meridian time and got lost contact fifteen minutes later.Just before,the pilot had made his last contact with Jersey air traffic control.The pilot asked if he could descend fron 1500 metres.The plane was at 700 metres when it lost contact.Many people have been involed in the search,including the HM Coastguard,a French navy vessel and a private search was launched on the 26 of january thanks to many donations.But still no trace of the plane nor its occupant.A spokeswomaan for the Channel islands air serch said there were no chances of survival.Here is a video about this disappearance:https://youtu.be/MAf_GGao89g Jan 2019
Business
The airline world is changing.Trying to win customers is tough.Trying to get enough to stay in business is even tougher.This is a reason why so many low cost carriers have won everybody over.Cheap,moderately relaxed flights with no beverages and food and little luxury is the way of the future.The days of lounging and sleeping are coming to an end.People want to get on their flight and get it over with.Now come the days of rapid,simple flights that get you where you need to be in a certain amount of time.To make your airline successful, you have to give cheap flights and get speedy planes.It is no wonder that big low cost carriers like Wizz and TUI are the new kings of the market.So to stay in business,stay with your age and your crowd.Jan 2019
Saha air crash.
2018 was a huge year in terms of airline crashes.From the popular Lion air crash to the Leicester city fc crash,crashes in 2018 filled up alot of the press.The Saha air crash was not an exception.An old plane such as the 707 should not be flying anymore for safety reasons.The plane was flying on a cargo flight carrying meat when it made an emergency landing at Fath air base.It overrun the runway and crashed through the wall.There was only one survivor.This crash is another example of how dangerous it can be to be flying in bad weather conditions.Even when flying new planes with all the latest technology applications there are chances that engine failures happen and several parts of the plane become disfuctional during the journey thanks to previous incidents,badly done tests etc.Here is a video abou this crash:https://youtu.be/_5IC8zqcq_I Jan 2019
Tajik air failure.
It is almost not a surprise that Tajik air has failed.Many airlines are dealing with rising fuel prices,lack of customers and too much competition especially from bigger carriers.Western airlines are struggling greatly whereas airlines in Asia are becoming very successful .It is all to do with the change of market.As anyone can see, airlines in Asia are ordering many more new planes than Europe and America.In 2018 many european airlines failed and many asian airlines were created.The money is flowing away from Europe and into Asia.That is a reason why many european airlines that have been created in the recent years have failed so quickly.Jan 2019